The Balearic Symphony Orchestra is back! After performing for seventeen years they stopped in 2013 due to the difficult economic situation the orchestra was passing. Now we can enjoy their wonderful music again. The orchestra was created by institution called  Fundación Pública de las Baleares para la Música. It was was founded in 1988 in Palma de Mallorca (but it's roots can be traced back to the late 1940s) . The aim of this institution is to promote music in the Balearic Islands. But is has performed not only in Balearic Islands and Spanish cities. The Balearic Symphony Orchestra also gave concerts in Vienna, Marseilles, Perpignan, and Cannes.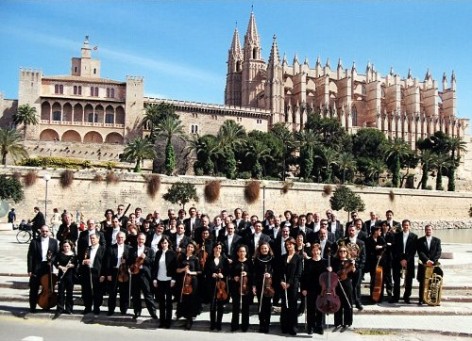 Usually orchestra plays at the Auditorium de Palma de Mallorca. Its double mission, symphonic and operatic, enables it to enliven the cultural life of the Balearic Islands. They are involved in productions with the Palma Theater Foundation and the Friends of the Opera of Maó, in opera festivals. The Balearic Symphony Orchestra also organizes events for families and children and sweetens celebrations of Christmas and New Year's Eve. What is more, Orchestra performs as part of the "Family Symphony" and "Symphony in Society" programs, perform to people from disadvantaged social backgrounds. 
Symphony Orchestra of the Balearic Islands- great performance
The conductors of the orchestra are Joji Hattori and Pablo Mielgo. Musicians are playing on fiddle, viola, cello, double bass, flute, oboe, clarinet, bassoon, horn, trumpet, trombone, tuba, timpani, percussion, and harp.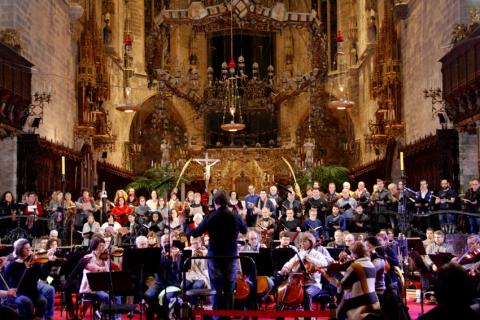 Currently, the Symphony Orchestra of the Balearic Islands has the official sponsorship of Banco Mirabaud.
I had opportunity to listen their music in the Auditorium in Palma. It was a balm to my heart. Remarkable performance, perfect synchronicity, dynamics and pure energy positively influenced  the delighted audience. I was having one week break in Palma de Mallorca and I couldn't miss classical music performance! There are people who studied and played abroad gaining musical experience learning from the best ones. I'm not surprised they sell all of the tickets and are giving concerts in other countries. What can I say, performance on the highest level!